Past Events
---
---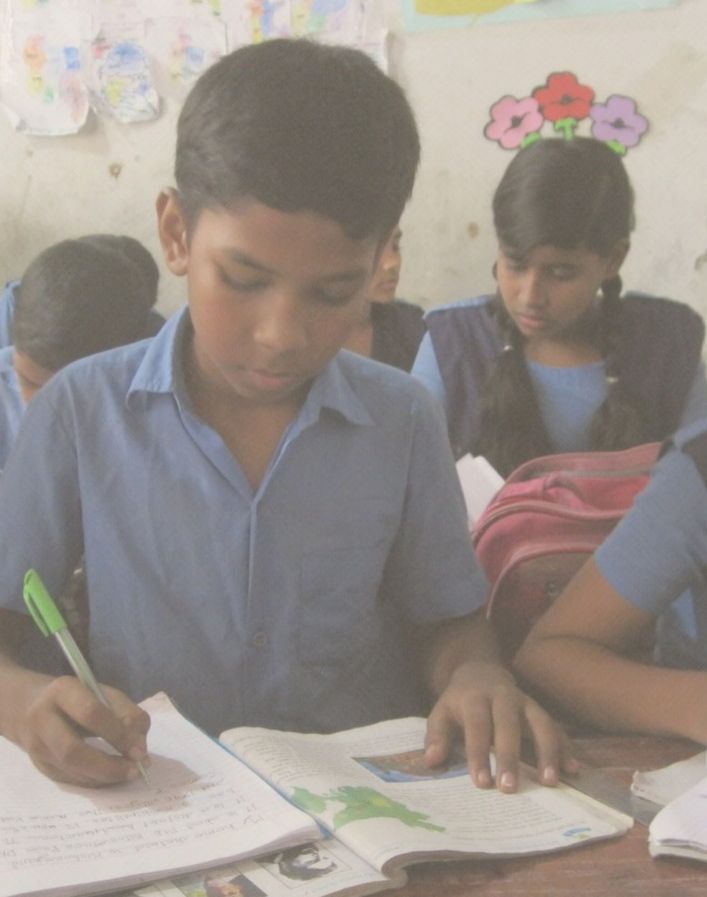 45 Days to $45k - 2016 Year End Fundraiser
The money raised through this year-end campaign will go towards various on-going programs:
1. Training teaching staff in the areas of Science, Technology and Mathematics
2. Translating additional Khan Academy videos until all 4,000 have been translated into Bangla
3. Buying books, uniforms, lunch, paper, and pencils for K-12 students
4. Providing scholarships to high achieving students to support their post-high school education
Please donate by December 15, 2016.
Target: $45,000
Donation Methods:
Online at: agami.org/donate
Mail your check to: Agami Inc., PO Box 3178, Fremont, CA 94539, USA
---
Agami Carolinas Annual Pitha Utshob
Date & Time:  Saturday November 19, 2016 @ 6:00 PM - 10:00 PM Eastern Standard Time
Venue: Park Road Baptist Church, 3900 Park Rd, Charlotte, North Carolina 28209
Program: Fun and entertainment for all age groups including face painting, clown show, kids' art & crafts,  pitha & dinner, cultural show including songs, band & more!
Tickets: Free entrance; no tickets required.
Contacts:
Amir Rahman Mamun : 704-794-7692
Ana Zinat : 704-954-4939
Farah Reza Tina : 484-684-9571
Raquib Hasan : 312-206-1980
Sharif Rehman : 704-954-4939
Nabanita Badhon : 785-817-0966
Disha Mesbah : 248-535-9052
Hosne Ara Begum Kalpana : 803-493-6373
 
---
Agami Education Foundation (AEF) Fundraising Event 2016
Venue: Dhaka Residential Model College Auditorium, Mohammadpur, Dhaka-1207, Bangladesh
Date & Time:  Friday October 21, 2016 @ 4:00 PM - 9:00 PM Bangladesh Time
Chief Guest:  Professor Dr. Zamilur Reza Chowdhury, Vice Chancellor, University of Asia Pacific
Performers: Renowned singer Rezwana Chowdhury Bannya and Agami-sponsored schools Alok Shishu Shikkhaloy (Agangaon) and Shurer Dhara (Lalmatia) 
---
---
Agami 2016 Annual General Meeting (AGM)
AGM Agenda:
Date: Sunday June 19, 2016 @ 2:30 - 5:00pm PST (5:30pm - 8:00pm EST)
Venue: San Jose Public Library
            Evergreen Branch Community Room
            2635 Aborn Rd, San Jose, CA 95121
2.30-3.00pm: Networking
3.00-4.30pm: Presentations and Q&A
                      BoD Update
                      President's State of the Union
                      2015 Financials
                      Project Activities Update
                      Chapters Update
4.30-5.00pm: More Networking and Membership Drive
Participants:  Agami members in good standing. (Annual membership renewal deadline: June 15, 2016.)
Meeting coordinator:  Abu Hassan (hassan@agami.org).
---
Annual Khan Academy Project Review Meeting
Date: Saturday June 4, 2016
Time: 1:30PM - 3:00PM PST (4:30PM - 6:00PM EST)
Join online at: https://global.gotomeeting.com/join/262569253
Dial in using your phone: 
Dial +1 (872) 240-3212
Access Code: 262-569-253
Audio PIN: Shown after joining the meeting.
Meeting ID: 262-569-253
Participants: Program team and stakeholders of Agami's Khan Academy Program.
Meeting coordinator:  Dilruba Chowdhury (dilruba@agami.org).
---
Annual Fundraising Event in California 2016 : Performer Update
Sunday May 15, 2016 at 11:30AM Pacific Standard Time
Chandni Restaurant, 5748 Mowry School Rd, Newark, California 94560
With popular vocalists Mira Sinha (recent sensation from Channel-I talent search) and Tajul Imam (multi-talented performer famous for his Baul songs)
Tickets (online and at door): adult @ $50, couple @ $90, children under 12 @ $25; kids under 5 free.
Note: Originally announced performer Haider Hussain will NOT be able to perform due to visa issue.
---
Agami Southeast Chapter 2nd Annual Fundraiser in Virginia 2016
"It is our pleasure to invite you to Agami's Annual Fundraiser event on May 14, 2016 (6PM – 10PM) at Wyndham Garden Hotel, Manassas, Virginia.
The event includes dinner, updates on Agami project activities, performances by local band JOTIL and a featured artist performance by Chandan of Winning. Here are a few of their songs:
Ichche Kore Jai Chole Jai
Ridoy Jure
Duur Pahar 2 
Ticket Price: Adult: $20, Kid (under 6-12): $10, Kid (under 5): free.
$25 at the gate if you haven't bought ticket beforehand.
Team ASEC email: asec@agami.org
For tickets or contact ASEC members:
Farzana Sultana Clara        408-396-7238
Roxana Muzzammel            917-239-8080
Sajjad Husain Udoy             704-451-8369
Mustafijur Rahman Parvez  646-934-6019
Use #agami4education to support the cause
---
---
Learn and Lunch session on "Bangla Khan Academy program and Test site launching"
Speaker: B. M. Fazley Rabbi, Khan Academy Program Manager, AEF
Venue: Agami Education Foundation (AEF) office 
35/C Lake Circus (1st floor), Kalabagan, Dhaka - 1205, Bangladesh.
Duration: 1.00pm to 2.00pm
Date: Saturday March 19, 2016
---

2015 Year End Fundraiser
The money raised through this year-end campaign will go towards various on-going programs:
1. Training teaching staff in the areas of Science, Technology and Mathematics
2. Translating additional Khan Academy videos until all 4,000 have been translated into Bangla
3. Buying books, uniforms, lunch, paper, and pencils for K-12 students
4. Providing scholarships to high achieving students to support their post-high school education
Please donate by December 15, 2015.
Target: $35,000
Target date: before December 31, 2015
Donation Methods:
Mail your check to: Agami Inc., PO Box 3178, Fremont, CA 94539, USA
---
Agami Presents a Fundraising Play
The Play : Skyview Lounge
(Produced by Yatraa )

Saturday, September, 19th 2015
1155 Santa Rita Road, Pleasanton, CA 94566

Please Sign Up for Agami News to get information about the next event
---
Annual Fundraiser in California 2015
12PM, Sunday, May 31

With special guest singer:
Sahana Bajpaie Herrett

Chandni Restaurant
5748 Mowry School Road, Newark, CA 94560

Agami Southeast Chapter
First Annual Fundraiser
June 14th, 2015 @ 5PM
Holiday Inn Express
6401 Brandon Ave, Springfield, VA 22150

Special Guests: 
Rezwana Choudhury Bannya and Anila Chowdhury. 

Agami Fundraising Event 2014
5:30PM on December 20, 2014
at the BGMEA Apparel Club
23/1 Pantha Path, Link Road, Kawran Bazar
Dhaka-1215, Bangladesh
01977225523 | www.bgmea.com
Half-Day Event with
Yoga Legend Rajashree Choudhury
Sunday, December 7th, 2014 at 1:00 PM
Warm Springs Cabana Club
251 Goldenrain Ave, 
Fremont, California 94539
See Invitation. 

Agami's 2014 Annual General Meeting
Sunday, June 15th, 2014 at 2:30 - 4:30 PM
San Jose Public Library
Evergreen Branch - Community Room
2635 Aborn Road
San Jose, CA 95121

This meeting is open to everyone.
Please share event information with others.

See Event Details or Press Release

2014 Agami Annual Fundraiser
Sunday, May 18th, 2014 at 11:30AM

With special guest singer:
Sohini Alam and composer Oliver Weeks of the band Khiyo

Chandni Restaurant
5748 Mowry School Road, Newark, CA 94560

Agami Town Hall Meeting
March 23, 2014

Town Hall meeting in the San Francisco Bay Area with Congressman Mike Honda and US Ambassador to Bangladesh Dan Mozena.

NYC Annual Fundraiser
Taj Mahal Restaurant & Party Hall
Sunday, September 22, 2013 at 6:30PM

Guest speaker by
Dr. Golam Mathbor, President of AIBS 

Musical Performances by
Muttalib Biswas and Shabnam Abedi and tabla player Chandan Benergy.

Invitation | First NYC Fundraiser   |   NYC Press Conference   |   Press Release